PlayStation Store: Dark Souls 3, Final Fantasy 15 e molti altri titoli in sconto con la promozione "Giochi a meno di €20"
Le offerte sono disponibili.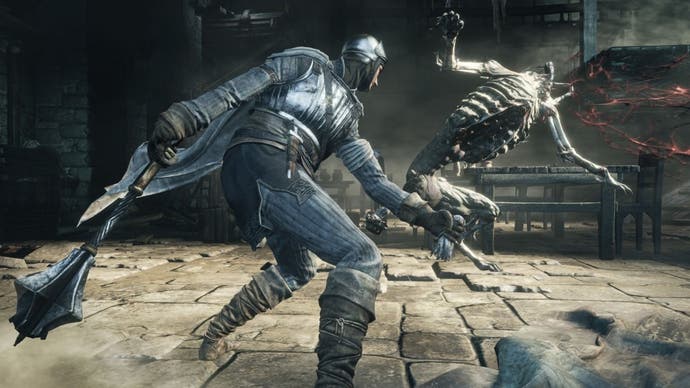 Se siete alla ricerca di grandi giochi a prezzo scontato, abbiamo delle ottime notizie per voi!
Come riportato da PlayStation Blog, hanno preso il via una serie di interessantissime offerte che riguardano moltissimi titoli del catalogo PlayStation Store.
Nello specifico, è iniziata la promozione "Giochi a meno di €20", nella quale rientrano apprezzati titoli come Dark Souls 3, Final Fantasy 15, Fallout 4, Little Nightmare Complete Edition e moltissimi altri. Gli sconti termineranno il 5 settembre.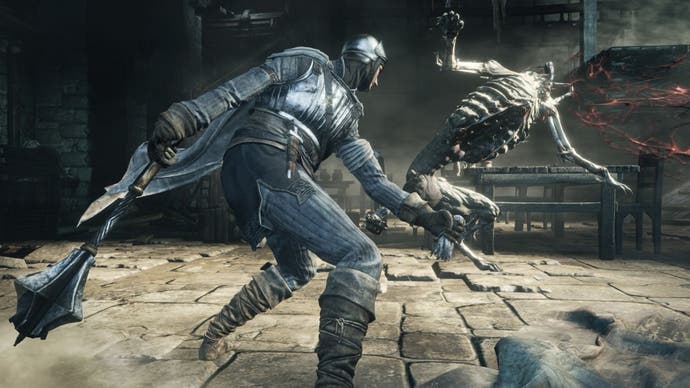 Qui sotto potete leggere l'elenco completo.
3D Billiards
3D MiniGolf
A Hat in Time
Abo Khashem
Aegis Defenders
Air Conflicts: Double Pack
Alien: Isolation - The Collection
Beast Quest
Birthdays the Beginning
Call of Duty: Advanced Warfare Gold Edition
Call of Duty: Ghosts Gold Edition
Celeste
Code: Realize ~Bouquet of Rainbows~
Danganronpa 1/2 Reload
Danganronpa Another Episode: Ultra Despair Girls
DARIUSBURST Chronicle Saviours
DARK SOULS III
Dead Alliance
Dead Alliance: Multiplayer Edition
DEAD RISING Triple Bundle Pack
Demon Gaze II
Devil May Cry HD Collection
DiRT 4
Dirt Rally VR Bundle
DOOM VFR
Dragon Ball Xenoverse: Time Travel Edition
Dragon's Dogma: Dark Arisen
Dragon's Lair Trilogy
EA Family Bundle (NFS 2015 / PvZ2 / Unravel)
EA SPORTS UFC 2 Deluxe Edition
EVERSPACE
EVERSPACE - Stellar Edition
Exist Archive: The Other Side of the Sky
Fallout 4
FINAL FANTASY XV ROYAL EDITION
FlatOut 4: Total Insanity
Get Even
GOD WARS Future Past
Grand Kingdom
Haimrik
Horizon Chase Turbo
Island Flight Simulator
It's Quiz Time
Jak and Daxter Collection
JoJo's Bizarre Adventure: Eyes of Heaven
Ken Follett's The Pillars of the Earth
Knockout League
Little Nightmares Complete Edition
Marvel Pinball Season 1 Bundle
Marvel Pinball Season 2 Bundle
Marvel vs. Capcom: Infinite - Deluxe Edition
Marvel vs. Capcom: Infinite - Standard Edition
Merge Games Mega Bundle
METRO REDUX
Mulaka
Need for Speed Deluxe Bundle (Rivals and 2015)
Next Up Heroes
Night in the Woods
observer_
Odin Sphere Leifthrasir
OKAMI HD
One Piece Burning Blood
One Piece: Unlimited World Red - Deluxe Edition
Outcast - Second Contact
Outcast - Second Contact Launch Edition
PaRappa the Rapper, LocoRoco, Patapon Remaster
Project CARS
RAID: World War II
Resident Evil Revelations 1 & 2 Bundle
Resident Evil Triple Pack
RiftStar Raiders
Rocket League
Rocket League - Game of the Year Edition
Schlag den Star - Das Spiel
School Girl/Zombie Hunter
Senko no Ronde 2
SENRAN KAGURA ESTIVAL VERSUS
SENRAN KAGURA Peach Beach Splash
Shadow Tactics: Blades of the Shogun
Silence
Sniper Elite 3 ULTIMATE EDITION
SONIC FORCES Digital Bonus Edition
Sword Art Online: Hollow Realization
Tales of the Tiny Planet
The 25th Ward: The Silver Case
The Escapists 2
The Escapists 2 Special Edition
The Escapists: Supermax Edition
The Jackbox Party Bundle
The Jackbox Party Pack 4
The Jackbox Party Trilogy
The Order: 1886
Through the Woods
Time Machine VR
Titanfall 2: Ultimate Edition
Tokyo Xanadu eX+
Torment: Tides of Numenera
Touhou Genso Wanderer
Touhou Kobuto V: Burst Battle
Trine Trilogy
Ultimate Chicken Horse
Ultrawings
UNBOX: Newbie's Adventure and Sublevel Zero: dux
Unravel Two
VRFC & SPORTSBAR BUNDLE
Welcome to Hanwell
Wizard of Legend
WRC 7 FIA World Rally Championship
Yakuza Zero
Yomawari: Midnight Shadows
Yooka-Laylee
Zero Escape: The Nonary Games
Zero Escape: Zero Time Dilemma
Inoltre, PS Blog, ci ricorda che da oggi fino al 29 agosto Overwatch Legendary Edition è la nuova promo della settimana.
Che ne dite?