The King of Fighters 14, trailer di presentazione per lo Psycho Soldier Team
Ecco Athena Asamiya, Sie Kensou e Chin Gentsai.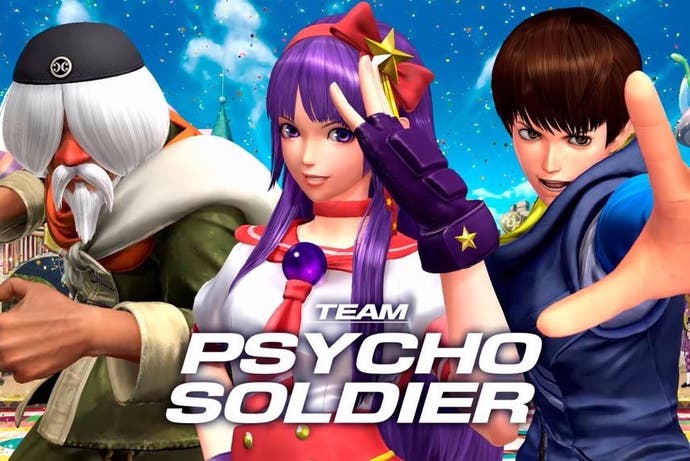 SNK Playmore ha pubblicato il dodicesimo trailer relativo alla serie "Team Gameplay" di The King of Fighters XIV, nel quale viene presentato lo "Psycho Soldier Team", composto da Athena Asamiya, studentessa di liceo e famosa pop star, Sie Kensou, giovane lottatore di Kung Fu e Chin Gentsai, mentore di Athena e Sie.
Che ne pensate di questo team, vi piace oppure preferite il "China Team" precedentemente presentato?
Vi ricordiamo che The King of Fighters XIV sarà disponibile in Europa in esclusiva su console Sony PlayStation 4 a partire dal prossimo 26 agosto.