Warhammer 40K Dawn of War III: un nuovo video incentrato su trama e narrazione
E l'hype cresce!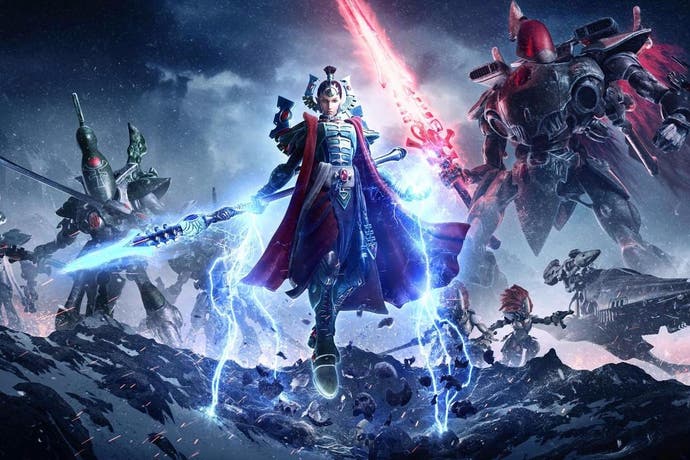 SEGA ha pubblicato un nuovo video di Warhammer 40K: Dawn of War III, incentrato su narrazione, trama e personaggi. Il filmato mostra sequenze di gioco, molte sequenze in CGI ed il tutto è commentato dagli sviluppatori.
Dawn of War III immerge i giocatori nella brutalità crescente di una guerra galattica, dove potranno condurre un' unità di eroi d'elite e degli eserciti colossali fino alla vittoria, o all'oblio. Potenti guerrieri si ergeranno tra le linee durante gli assalti e faranno tremare il campo di battaglia, in un incredibile spettacolo degno dell' iconico universo di Warhammer 40,000 di Games Workshop.
Dawn of War III è in uscita l'anno prossimo su PC.