Patch e auto gratuite per Need For Speed: The Run PC
EA fa un favore all'utenza PC.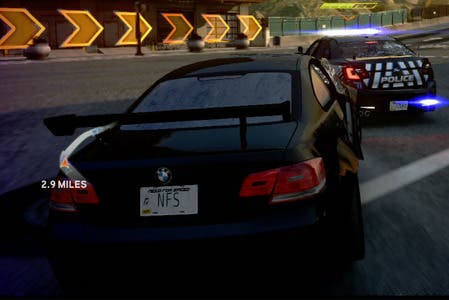 Electronic Arts ha rilasciato una nuova patch e contenuti per la versione PC di Need for Speed: The Run.
Oltre ai miglioramenti e ai fix elencati (in lingua inglese) a fondo news, tale patch include auto extra dal DLC Signature Edition Booster Pack.
Il pacchetto, disponibile per l'utenza console al prezzo di 240 Microsoft Point e $1.99, è sbarcato gratuitamente su PC e comprende, nel dettaglio, i seguenti veicoli:
Puppet Chevy El Camino SS
Fatlace Nissan Skyline 2000GT-R
Venom Nissan 370Z
Scoundrel Subaru Impreza WRX Sti
Victory BMW M3 Sport Evolution
Nicolas Mazda RX-7
Mega Nissan GT-R (R35)
Falken Porsche 911 GT3
Conroy Ford GT
Ecco la patch vera e propria, scaricabile tramite Origin:
General:
30 FPS cap is disabled when v-sync is set to OFF in advanced display settings
Miscellaneous fixes for gamepad and peripheral support
Tweaked reset behavior for a number of tracks in The Run where resets seemed too close to the main race route
Single Player:
When players go off track, they will be reset back onto the track instead of at the last checkpoint. Crashes will still result in a reset to the last checkpoint.
Fixed issue where Autolog split time HUD would sometimes disappear after a vehicle reset
Challenge Series:
Updated car images will now be displayed in Challenge Series loading screen
Multiplayer:
Added Quick Match option from multiplayer menu
Players now have the option to mute VOIP of other players in multiplayer sessions
Reduced unrealistic behaviors when multiplayer opponents drive off-road or collide with world objects
Fixed issue where sometimes icons wouldn't display for playgroup members in the intermission screen
Animated recently completed solo and group objectives in the intermission screen
Display active objectives in the pre-race loading screen
Tabs will now auto-cycle during the intermission screen, manually tabbing between screens will disable the auto cycling
Countdown timers in MP will flash orange in the last 5 seconds
Will still display session rewards for players that finish the last race in a session after all other players have left the session
Hide the empty race results and session standing tabs in the intermission screen when joining a race in progress
Autolog:
Gallery - Fix to extend scroll bar for entire length of gallery
News - Fixed alignment of news list and top of news image
Friends - Now displays whether a friend is online, joinable or offline in player badge
Friends - Added option to join a friend's multiplayer session from the friends list, if friend is in a joinable session
Photo - Now displays the proper error message when a photo upload fails due to being out of space