Classifiche software e hardware giapponesi: Monster Hunter XX è un successo senza fine, Switch ancora in testa
LEGO Worlds è l'unica new entry nella top10, ottiene il quinto posto.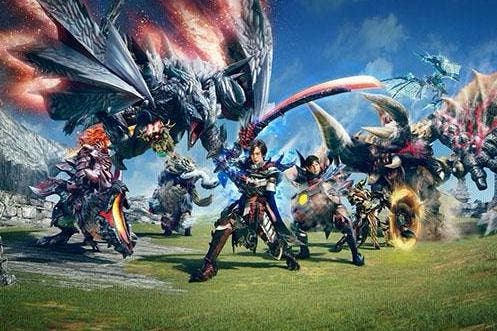 Monster Hunter XX di Capcom è in cima alla classifica di vendita settimanale retail giapponese per la quarta settimana di fila, aggiungendo 65.000 copie e raggiungendo 1,32 milioni totali. Segue Zelda Breath of the Wild in versione Limited, che raggiunge 354.000 copie per questa particolare edizione. LEGO Worlds è stata la nuova release più venduta in Giappone, piazzandosi al quinto posto con 11.000 copie.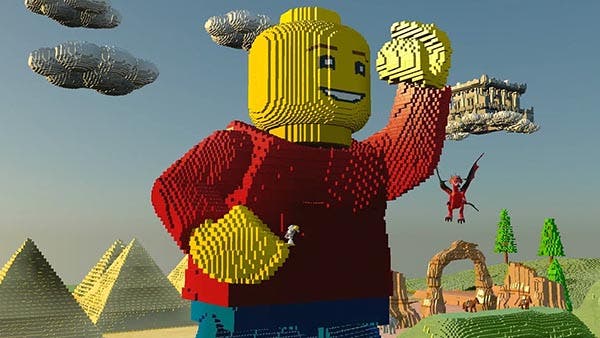 Passando all'hardware, Switch è ancora in testa alle vendite con 41.000 unità, cui seguono 3DSLL e PS4 con meno di 20.000 unità cad.
Ecco le chart complete pubblicate da Media Create:
Vendite Software Settimanali (seguite da quelle totali)
[3DS] Monster Hunter XX (Capcom, 03/16/17) - 65,672 (1,322,152)
[NSW] The Legend of Zelda: Breath of the Wild (Limited Edition Included) (Nintendo, 03/03/17) - 23,016 (354,404)
[3DS] Mario Sports Superstars (Nintendo, 03/30/17) - 18,765 (51,181)
[NSW] 1-2-Switch (Nintendo, 03/03/17) - 12,418 (166,319)
[PS4] LEGO Worlds (Warner Bros., 04/06/17) - 11,578 (New)
[PS4] Warriors All-Stars (Koei Tecmo, 03/30/17) - 8,577 (48,946)
[PS4] Ghost Recon: Wildlands (Ubisoft, 03/09/17) - 7,907 (153,408)
[3DS] Pokemon Sun / Pokemon Moon (Nintendo, 11/18/16) - 6,972 (3,236,826)
[PS4] NieR: Automata (Square Enix, 02/23/17) - 6,593 (294,694)
[Wii U] The Legend of Zelda: Breath of the Wild (Nintendo, 03/03/17) - 6,487 (95,806)
[PS4] Blue Reflection: Sword of the Girl Who Dances in Illusions (Koei Tecmo, 03/30/17) - 6,100 (40,691)
[PS4] Horizon: Zero Dawn (SIE, 03/02/17) - 6,018 (196,661)
[3DS] Super Mario Maker for Nintendo 3DS (Nintendo, 12/01/16) - 5,717 (1,015,110)
[PSV] Warriors All-Stars (Koei Tecmo, 03/30/17) - 4,527 (22,393)
[NSW] Super Bomberman R (Konami, 03/03/17) - 4,233 (66,617)
[PS4] Kingdom Hearts HD 1.5 + 2.5 Remix (Square Enix, 03/09/17) - 4,218 (98,725)
[PS4] Grand Theft Auto V (Low Price Version) (Take-Two, 10/08/15) - 4,094 (318,014)
[3DS] Animal Crossing: New Leaf Amiibo+ (Nintendo, 11/23/16) - 4,017 (159,150)
[Wii U] Minecraft: Wii U Edition (Nintendo, 06/23/16) - 4,014 (313,703)
[3DS] Kawaii Pet to Kurasou! Wan-nyan & Mini Mini Animal (Nihon Colombia, 04/06/17) - 3,631 (New)
Vendite Hardware Settimanali (seguite da quelle della settimana precedente)
Switch - 41,193 (45,509)
New 3DS LL - 19,533 (25,719)
PlayStation 4 - 18,022 (25,006)
PlayStation 4 Pro - 6,490 (5,051)
PlayStation Vita - 5,987 (7,780)
2DS - 4,629 (6,240)
New 3DS - 1,523 (1,995)
PlayStation 3 - 704 (1,724)
Wii U - 358 (449)
Xbox One - 132 (187)