Classifiche software italiane: FIFA 16 detta legge assieme a Black Ops 3
Vediamo i dati di vendita della scorsa settimana su ogni singola piattaforma.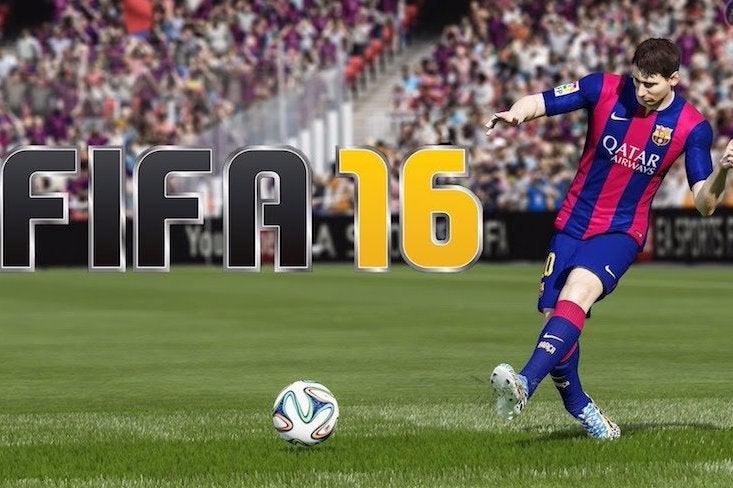 AESVI ci ha fornito i dati di vendita software settimanali ( tracciati da GfK Retail and Technology ) console e PC in Italia. Di seguito vi forniamo top 10 PC e top 10 console, sia complessiva che relativa ad ogni singola piattaforma. I dati fanno riferimento alla settimana conclusasi il 30 gennaio.
Su PC Life is Strange conquista gli italiani, aggiudicandosi la vetta della classifica, mentre su console sono i soliti FIFA 16 e Call of Duty Black Ops 3 i preferiti dei videogiocatori. A seguire tutte le chart.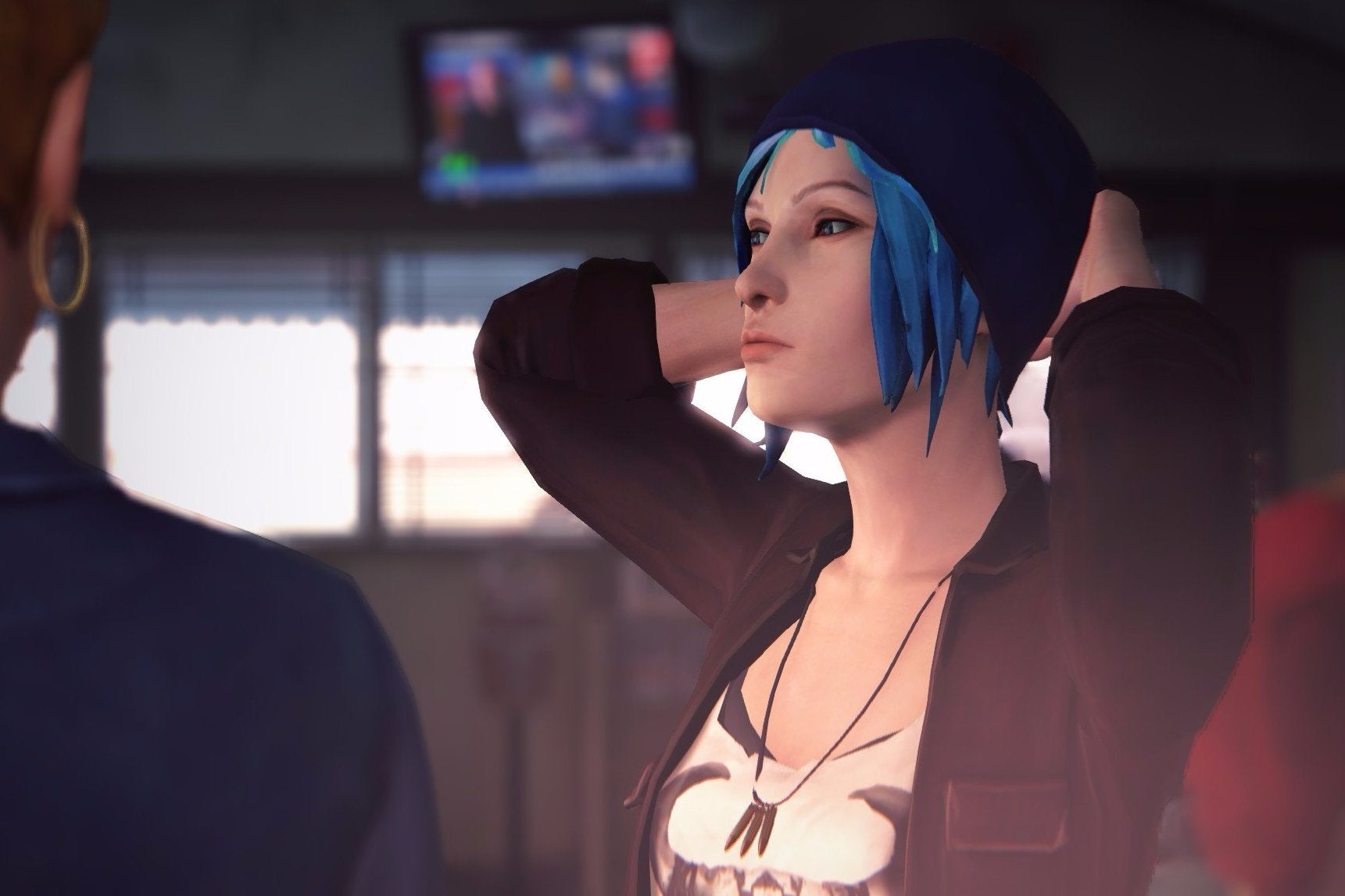 TOP 10 CONSOLE GAMES
1 FIFA 16 PS4 ELECTRONIC ARTS
2 CALL OF DUTY BLACK OPS III NUN3TOWN EDITION PS4 ACTIVISION BLIZZARD
3 LIFE IS STRANGE LIMITED EDITION PS4 SQUARE ENIX
4 RESIDENT EVIL ORIGINS COLLECTION PS4 CAPCOM
5 GTA V GRAND THEFT AUTO PS4 ROCKSTAR GAMES
6 JUST DANCE 2016 WII UBISOFT
7 TOM CLANCY'S RAINBOW SIX SIEGE PS4 UBISOFT
8 MINECRAFT PS4 SONY
9 FIFA 16 PS3 ELECTRONIC ARTS
10 FAR CRY 4 LIMITED EDITION PS4 UBISOFT
TOP 10 PC GAMES
1 LIFE IS STRANGE LIMITED EDITION PC SQUARE ENIX
2 FOOTBALL MANAGER 2016 LIMITED EDITION PC SEGA
3 THE SIMS 4 PC ELECTRONIC ARTS
4 STARCRAFT II LEGACY OF THE VOID PC ACTIVISION BLIZZARD
5 GTA V GRAND THEFT AUTO PC ROCKSTAR GAMES
6 FIFA 16 PC ELECTRONIC ARTS
7 CALL OF DUTY BLACK OPS III NUN3TOWN EDITION PC ACTIVISION BLIZZARD
8 FARMING SIMULATOR 2015 GOLD EDITION PC FOCUS HOME
9 STAR WARS BATTLEFRONT PC ELECTRONIC ARTS
1
0 FALLOUT 4 PC BETHESDA SOFT
Classifica per piattaforma
PS4
1 FIFA 16 ELECTRONIC ARTS
2 CALL OF DUTY BLACK OPS III NUN3TOWN EDITION ACTIVISION BLIZZARD
3 LIFE IS STRANGE LIMITED EDITION SQUARE ENIX
4 RESIDENT EVIL ORIGINS COLLECTION CAPCOM
5 GTA V GRAND THEFT AUTO ROCKSTAR GAMES
6 TOM CLANCY'S RAINBOW SIX SIEGE UBISOFT
7 MINECRAFT SONY
8 FAR CRY 4 LIMITED EDITION UBISOFT
9 ASSASSIN'S CREED UNITY UBISOFT
10 ASSASSIN'S CREED SYNDICATE D1 UBISOFT
Xbox One
1 CALL OF DUTY BLACK OPS III NUN3TOWN EDITION ACTIVISION BLIZZARD
2 LIFE IS STRANGE LIMITED EDITION SQUARE ENIX
3 RESIDENT EVIL ORIGINS COLLECTION CAPCOM
4 GTA V GRAND THEFT AUTO ROCKSTAR GAMES
5 TOM CLANCY'S RAINBOW SIX SIEGE UBISOFT
6 FIFA 16 ELECTRONIC ARTS
7 MINECRAFT MICROSOFT
8 ASSASSIN'S CREED SYNDICATE D1 UBISOFT
9 FORZA MOTORSPORT 6 MICROSOFT
10 JUST CAUSE 3 SQUARE ENIX
PS3
1 FIFA 16 ELECTRONIC ARTS
2 GTA V GRAND THEFT AUTO ROCKSTAR GAMES
3 MINECRAFT SONY
4 GRAN TURISMO 6 SONY
5 CALL OF DUTY BLACK OPS III NUN3TOWN EDITION ACTIVISION BLIZZARD
6 GTA SAN ANDREAS ROCKSTAR GAMES
7 CALL OF DUTY GHOSTS ACTIVISION BLIZZARD
8 CALL OF DUTY ADVANCED WARFARE ACTIVISION BLIZZARD
9 BATTLEFIELD 4 ELECTRONIC ARTS
10 FAR CRY 4 LIMITED EDITION UBISOFT
PS Vita
1 MINECRAFT SONY
2 FIFA 15 ELECTRONIC ARTS
3 KILLZONE MERCENARY SONY
4 WRC 4 FIA WORLD RALLY CHAMPIONSHIP BIGBEN INTERACT
5 LEGO MARVEL SUPER HEROES WARNER BROS INTERACTIVE
6 GOD OF WAR COLLECTION SONY
7 LEGO BATMAN 3 WARNER BROS INTERACTIVE
8 CALL OF DUTY BLACK OPS II ACTIVISION BLIZZARD
9 LITTLEBIGPLANET MARVEL SUPER HERO EDITION SONY
10 LEGO JURASSIC WORLD WARNER BROS INTERACTIVE
3DS
1 TOMODACHI LIFE NINTENDO
2 MARIO PARTY ISLAND TOUR SELECTS NINTENDO
3 NEW SUPER MARIO BROS 2 NINTENDO
4 MARIO KART 7 NINTENDO
5 POKEMON RUBINO OMEGA NINTENDO
6 ANIMAL CROSSING HAPPY HOME DESIGNER NINTENDO
7 MARIO & LUIGI PAPER JAM BROS NINTENDO
8 SUPER SMASH BROS NINTENDO
9 POKEMON ZAFFIRO ALPHA NINTENDO
10 POKEMON RUMBLE WORLD NINTENDO
WII U
1 SUPER MARIO MAKER + ARTBOOK NINTENDO
2 SPLATOON NINTENDO
3 JUST DANCE 2016 UBISOFT
4 MARIO PARTY 10 NINTENDO
5 SUPER SMASH BROS NINTENDO
6 NINTENDO LAND NINTENDO
7 SUPER MARIO 3D WORLD NINTENDO
8 MARIO KART 8 NINTENDO
9 DISNEY INFINITY 3.0 STAR WARS STARTER PACK DISNEY INTERACTIVE STUDIOS
10 YOSHI'S WOOLLY WORLD NINTENDO
XBOX 360
1 FIFA 16 ELECTRONIC ARTS
2 GTA V GRAND THEFT AUTO ROCKSTAR GAMES
3 MINECRAFT MICROSOFT
4 CALL OF DUTY GHOSTS ACTIVISION BLIZZARD
5 CALL OF DUTY BLACK OPS III NUN3TOWN EDITION ACTIVISION BLIZZARD
6 BATTLEFIELD 4 ELECTRONIC ARTS
7 JUST DANCE 2016 UBISOFT
8 LEGO MARVEL SUPER HEROES ESSENTIALS WARNER BROS INTERACTIVE
9 PRO EVOLUTION SOCCER 2016 D1 KONAMI
10 GTA SAN ANDREAS CLASSICS ROCKSTAR GAMES