FIFA 16 e The Sims 4 dominano le vendite in Italia della scorsa settimana
Uno sguardo anche alle classifiche per piattaforma.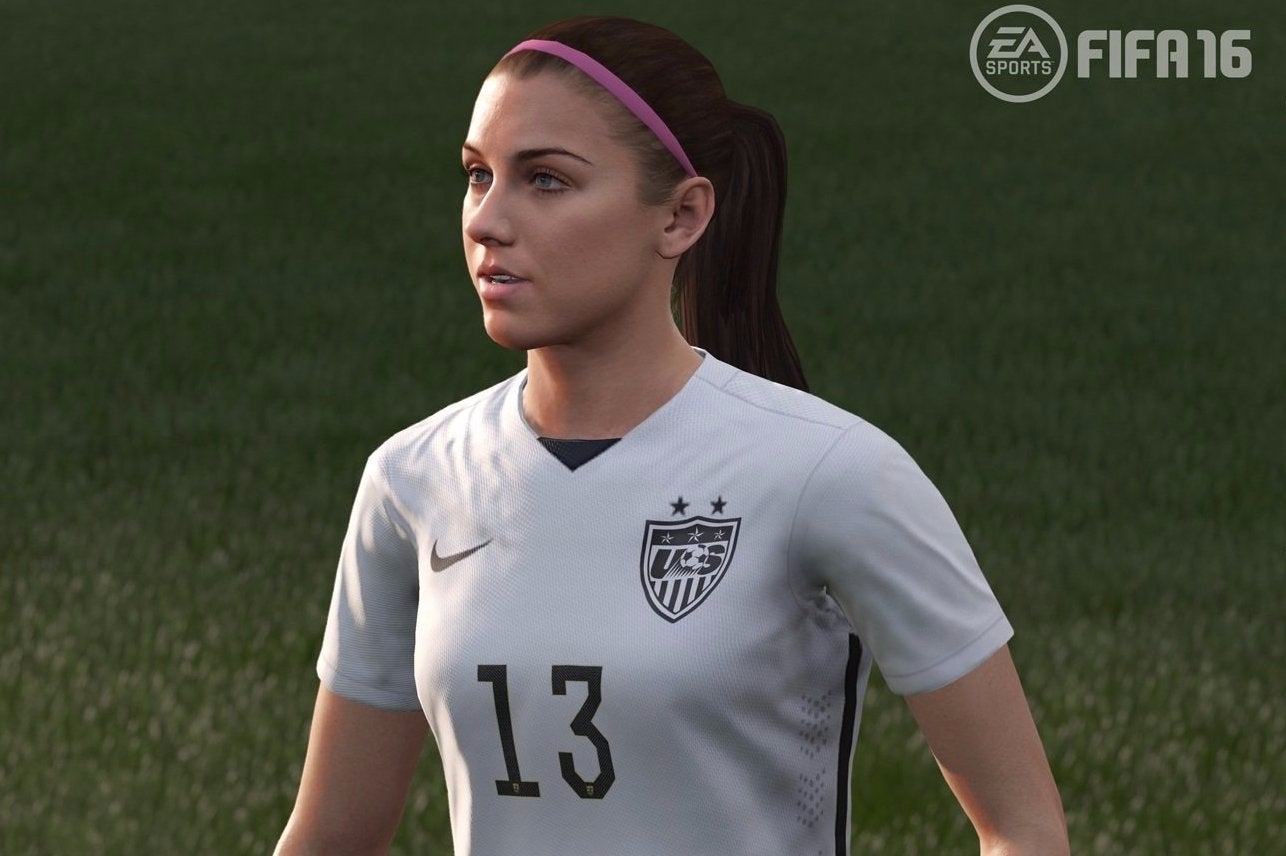 Dopo aver analizzato le vendite console in UK e quelle digitali internazionali, vediamo quali sono stati i titoli più venduti in Italia nella settimana appena trascorsa.
Su console è FIFA 16 a regnare sovrano, seguito da Assassin's Creed Syndicate e Black Ops III, mentre su PC The Sims 4 e Football Manager sono i più venduti come in UK. Vediamo le classifiche complete, seguite da quelle per piattaforma.
TOP 10 CONSOLE GAMES
1 FIFA 16 PS4 ELECTRONIC ARTS
2 ASSASSIN'S CREED SYNDICATE D1 PS4 UBISOFT
3 CALL OF DUTY BLACK OPS III NUN3TOWN EDITION PS4 ACTIVISION BLIZZARD
4 JUST DANCE 2016 WII UBISOFT
5 GTA V GRAND THEFT AUTO PS4 ROCKSTAR GAMES
6 FIFA 16 PS3 ELECTRONIC ARTS
7 TOM CLANCY'S RAINBOW SIX SIEGE PS4 UBISOFT
8 FAR CRY 4 LIMITED EDITION PS4 UBISOFT
9 ASSASSIN'S CREED UNITY PS4 UBISOFT
10 WATCH DOGS PS4 UBISOFT
TOP 10 PC GAMES
1 THE SIMS 4 PC ELECTRONIC ARTS
2 FOOTBALL MANAGER 2016 LIMITED EDITION PC SEGA
3 STARCRAFT II LEGACY OF THE VOID PC ACTIVISION BLIZZARD
4 FIFA 16 PC ELECTRONIC ARTS
5 GTA V GRAND THEFT AUTO PC ROCKSTAR GAMES
6 TOM CLANCY'S RAINBOW SIX SIEGE PC UBISOFT
7 FARMING SIMULATOR 2015 GOLD EDITION PC FOCUS HOME
8 STAR WARS BATTLEFRONT PC ELECTRONIC ARTS
9 CALL OF DUTY ADVANCED WARFARE PC ACTIVISION BLIZZARD
10 FALLOUT 4 PC BETHESDA SOFT
Classifica per piattaforma
3DS
1 TOMODACHI LIFE NINTENDO
2 MARIO PARTY ISLAND TOUR SELECTS NINTENDO
3 ANIMAL CROSSING HAPPY HOME DESIGNER NINTENDO
4 NEW SUPER MARIO BROS 2 NINTENDO
5 MARIO KART 7 NINTENDO
6 POKEMON RUBINO OMEGA NINTENDO
7 SUPER SMASH BROS NINTENDO
8 ANIMAL CROSSING NEW LEAF NINTENDO
9 NEW STYLE BOUTIQUE 2 SEMPRE PIÙ FASHION NINTENDO
10 POKEMON ZAFFIRO ALPHA NINTENDO
PS3
1 FIFA 16 ELECTRONIC ARTS
2 GTA V GRAND THEFT AUTO ROCKSTAR GAMES
3 CALL OF DUTY BLACK OPS III NUN3TOWN EDITION ACTIVISION BLIZZARD
4 MINECRAFT SONY
5 CALL OF DUTY GHOSTS ACTIVISION BLIZZARD
6 CALL OF DUTY ADVANCED WARFARE ACTIVISION BLIZZARD
7 BATTLEFIELD 4 ELECTRONIC ARTS
8 GRAN TURISMO 6 SONY
9 GTA SAN ANDREAS ROCKSTAR GAMES
10 NBA 2K16 2K GAMES
PS4
1 FIFA 16 ELECTRONIC ARTS
2 ASSASSIN'S CREED SYNDICATE D1 UBISOFT
3 CALL OF DUTY BLACK OPS III NUN3TOWN EDITION ACTIVISION BLIZZARD
4 GTA V GRAND THEFT AUTO ROCKSTAR GAMES
5 TOM CLANCY'S RAINBOW SIX SIEGE UBISOFT
6 FAR CRY 4 LIMITED EDITION UBISOFT
7 ASSASSIN'S CREED UNITY UBISOFT
8 WATCH DOGS UBISOFT
9 FALLOUT 4 BETHESDA SOFT
10 MINECRAFT SONY
PS Vita
1 MINECRAFT SONY
2 FIFA 15 ELECTRONIC ARTS
3 KILLZONE MERCENARY SONY
4 LEGO MARVEL SUPER HEROES WARNER BROS INTERACTIVE
5 LEGO JURASSIC WORLD WARNER BROS INTERACTIVE
6 UNCHARTED L'ABISSO D'ORO SONY
7 CALL OF DUTY BLACK OPS II ACTIVISION BLIZZARD
8 LEGO BATMAN 3 WARNER BROS INTERACTIVE
9 MOTO GP 14 MILESTONE
10 INJUSTICE GODS AMONG US ULTIMATE EDITION WARNER BROS INTERACTIVE
WII U
1 JUST DANCE 2016 UBISOFT
2 SPLATOON NINTENDO
3 SUPER MARIO MAKER + ARTBOOK NINTENDO
4 NEW SUPER MARIO BROS NINTENDO
5 MARIO PARTY 10 NINTENDO
6 SUPER SMASH BROS NINTENDO
7 NINTENDO LAND NINTENDO
8 MARIO KART 8 NINTENDO
9 DISNEY INFINITY 3.0 STAR WARS STARTER PACK DISNEY INTERACTIVE STUDIOS
10 SUPER MARIO 3D WORLD NINTENDO
Xbox One
1 CALL OF DUTY BLACK OPS III NUN3TOWN EDITION ACTIVISION BLIZZARD
2 TOM CLANCY'S RAINBOW SIX SIEGE UBISOFT
3 ASSASSIN'S CREED SYNDICATE D1 UBISOFT
4 GTA V GRAND THEFT AUTO ROCKSTAR GAMES
5 FIFA 16 ELECTRONIC ARTS
6 MINECRAFT MICROSOFT
7 FORZA MOTORSPORT 6 MICROSOFT
8 STAR WARS BATTLEFRONT ELECTRONIC ARTS
9 FALLOUT 4 BETHESDA SOFT
10 CALL OF DUTY ADVANCED WARFARE ACTIVISION BLIZZARD
Grazie: Aesvi