Ghost Recon: Breakpoint si aggiorna con una nuova patch
L'aggiornamento va a migliorare la visione notturna, l'IA e molto altro.
Ubisoft ha da poco annunciato l'evento Terminator per il suo Ghost Recon: Breakpoint, tuttavia il gioco ha anche ricevuto una corposa patch che va a migliorare l'esperienza di gioco.
Tra le novità più importanti segnaliamo il miglioramento della visione notturna e dell'IA, di seguito potete trovare la lista completa:
Made improvements to night vision.
Fixed an issue where players got stuck when pressing both LT + LB/L1 + L2 while prone if they had the rocket launcher equipped.
Fixed a crash occurring in snow regions when flying too high while playing on PC. This was reported on the following graphics cards: Nvidia GTX 1080, Nvidia GTX 980, and several cards from the AMD Radeon line.
Fixed an issue where EMP Grenades MK.2 were not available to buy in Maria's shop, despite unlocking the EMP Grenades skill. In the previous Title Update (TU), we prevented the issue from happening again, this TU retroactively fixes the issue for already affected players.
Players who previously lost their thermal/night vision will get it back after loading their save.
Players who previously lost their water canteen or binoculars will get them back after loading their save.
Fixed an issue that sometimes respawned players with minor injuries after a KIA.
Fixed an issue that removed backpack items with a quantity of 0 if they were replaced by another item.
Rebalanced Stamina for PvP after it was buffed in a previous TU.
Rebalanced the cooldown on the Ping system in PvP, as it was too long to be effective.
Toned down the coughing sounds players could hear while in Erewhon.
Enemies will no longer shout in pain after being shot in the head.
Improved AI behavior: Fixed an issue where enemies investigating will go to cover mid-detection.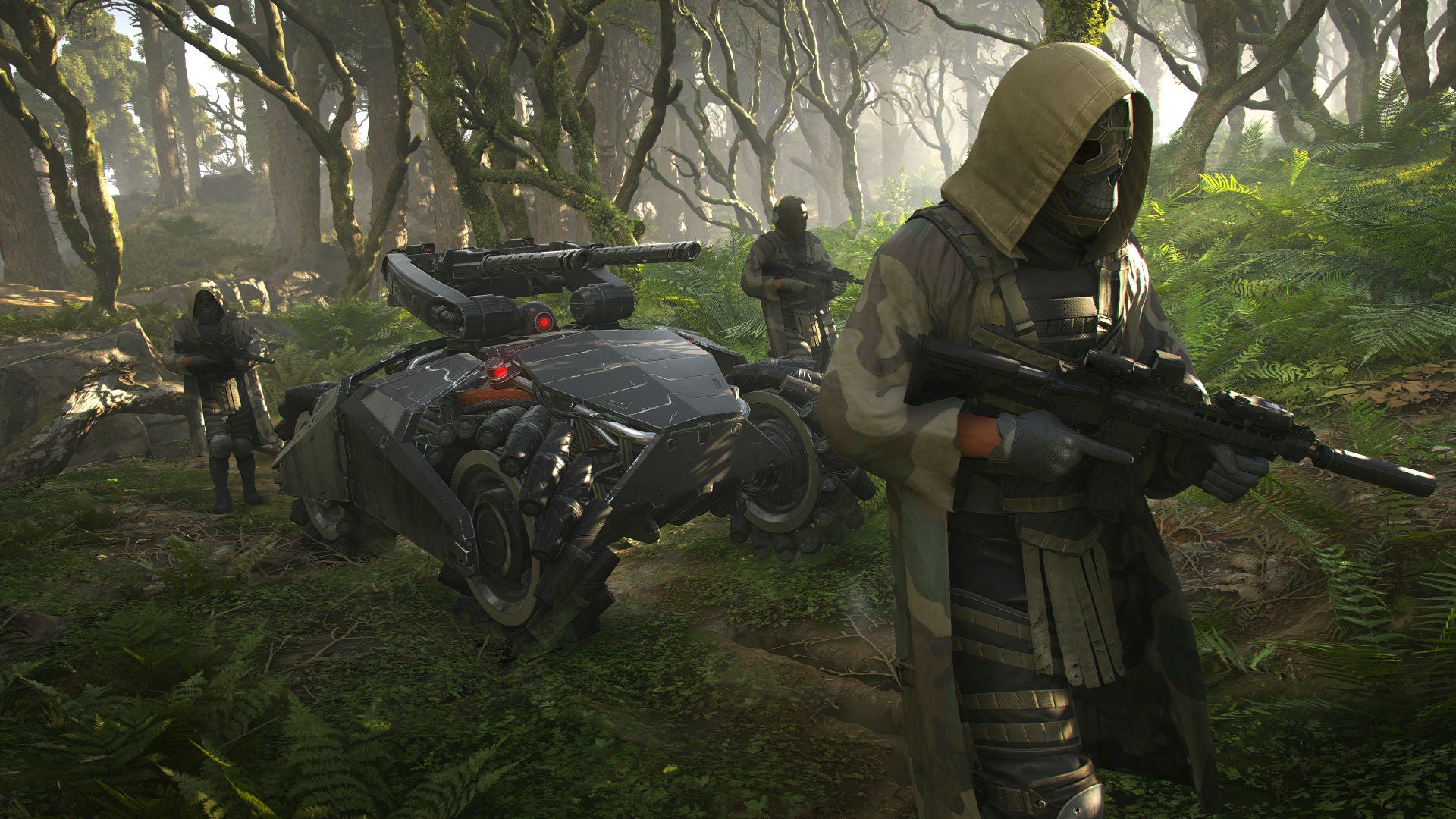 Ghost Recon: Breakpoint è disponibile su PC, Xbox One e PS4.
Cosa ne pensate?
FONTE: Gamingbolt