GDC Awards 2019: Red Dead Redemption 2 ha il maggior numero di nomination, a seguire God of War e Spider-Man
Pubblicata la lista delle nomination per il miglior videogioco dell'anno e non solo.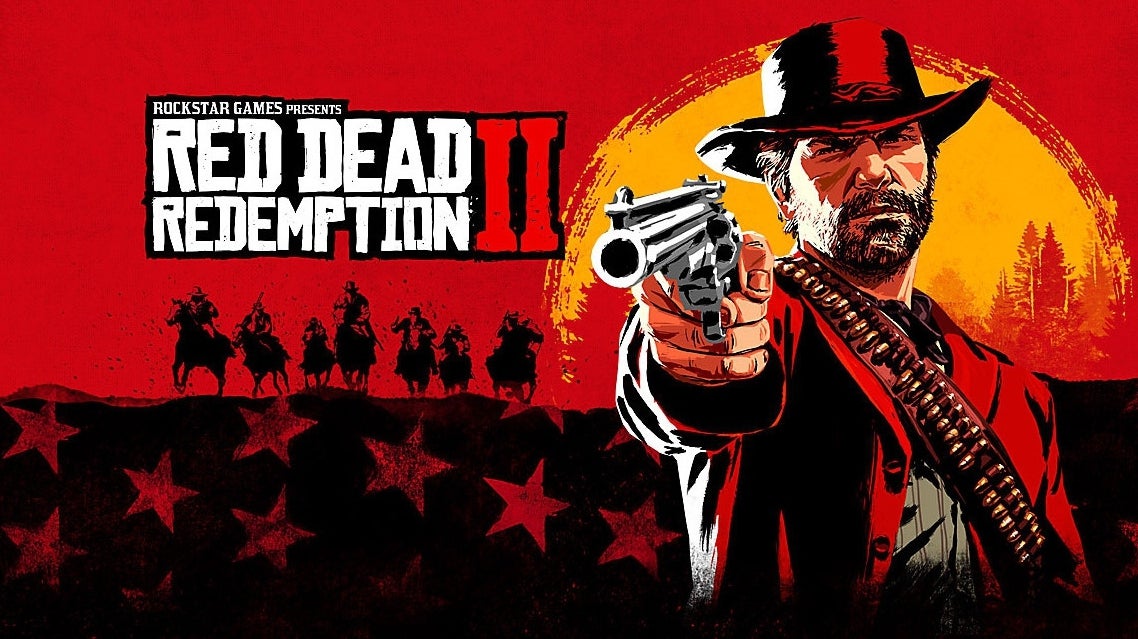 In occasione dei Game Developers Choice Awards 2019 è stata pubblicata la lista ufficiale delle nomine per eleggere i migliori titoli dell'anno, e come riporta Dualshockers, Red Dead Redemption 2 è sul podio per quanto riguarda numero di nomination.
Come possiamo vedere infatti i titolo Rockstar ha collezionato 7 nomination, mentre a seguire troviamo God of War e Spider-Man con 6 nomine ciascuno.
Vediamo di seguito la lista completa dei titoli con nomine e menzioni d'onore:
BEST AUDIO
Celeste (Matt Makes Games)
Red Dead Redemption 2 (Rockstar Games)
God of War (Sony Santa Monica / Sony Interactive Entertainment)
Marvel's Spider-Man (Insomniac Games / Sony Interactive Entertainment)
Tetris Effect (Monstars and Resonair / Enhance)
BEST DEBUT
Polyarc (Moss)
Mountains (Florence)
Nomada Studio (Gris)
Villa Gorilla (Yoku's Island Express)
Sabotage (The Messenger)
BEST DESIGN
Marvel's Spider-Man (Insomniac Games / Sony Interactive Entertainment)
Celeste (Matt Makes Games)
Into the Breach (Subset Games)
Red Dead Redemption 2 (Rockstar Games)
God of War (Sony Santa Monica / Sony Interactive Entertainment)
BEST MOBILE GAME
Alto's Odyssey (Snowman)
Florence (Mountains / Annapurna Interactive)
Reigns: Game of Thrones (Nerial / Devolver Digital)
Holedown (Grapefrukt Games)
Donut County (Ben Esposito / Annapurna Interactive)
INNOVATION AWARD
Red Dead Redemption 2 (Rockstar Games)
Florence (Mountains / Annapurna Interactive)
Nintendo Labo (Nintendo EPD / Nintendo)
Tetris Effect (Monstars and Resonair / Enhance)
Return of the Obra Dinn (Lucas Pope / 3909)
BEST NARRATIVE
Florence (Mountains/Annapurna Interactive)
God of War (Sony Santa Monica / Sony Interactive Entertainment)
Marvel's Spider-Man (Insomniac Games / Sony Interactive Entertainment)
Return of the Obra Dinn (Lucas Pope / 3909)
Red Dead Redemption 2 (Rockstar Games)
BEST TECHNOLOGY
Marvel's Spider-Man (Insomniac Games / Sony Interactive Entertainment)
Assassin's Creed Odyssey (Ubisoft Quebec / Ubisoft)
Forza Horizon 4 (Playground Games and Turn 10 Studios / Microsoft Studios)
God of War (Sony Santa Monica / Sony Interactive Entertainment)
Red Dead Redemption 2 (Rockstar Games)
BEST VISUAL ART
Gris (Nomada Studio / Devolver Digital)
Marvel's Spider-Man (Insomniac Games / Sony Interactive Entertainment)
God of War (Sony Santa Monica / Sony Interactive Entertainment)
Return of the Obra Dinn (Lucas Pope / 3909)
Red Dead Redemption 2 (Rockstar Games)
BEST VR/AR GAME
Budget Cuts (Neat Corporation)
Beat Saber (Beat Games)
Tetris Effect (Monstars and Resonair / Enhance)
Moss (Polyarc)
Astro Bot Rescue Mission (SIE Japan Studio / Sony Interactive Entertainment)
GAME OF THE YEAR
Red Dead Redemption 2 (Rockstar Games)
Return of the Obra Dinn (Lucas Pope / 3909)
Marvel's Spider-Man (Insomniac Games / Sony Interactive Entertainment)
Celeste (Matt Makes Games)
God of War (Sony Santa Monica / Sony Interactive Entertainment)